Amy Menke & Dr. Joseph Giovinco
Help Dr. Joseph Giovinco and Amy Menke take the crown with purchasing tickets online:
All Proceeds benefit Fayette Founded Charities!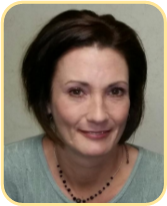 Amy Menke - Star:
Amy Menke of Senovus Bank in PTC
Amy Menke was born and raised in Georgia, moving to Peachtree City in 1999 and currently residing in Newnan. Although she has no children, she does have her beloved cat fur baby Cali whom she adores. Amy has been in her banking career for 22 years, with the last 18 years at Synovus Bank in Peachtree City as a Relationship Banker. In 2005, then as Peachtree National Bank, she was given the annual award of employee of the year nominated by her peers. She is valued and loved by her peers, managers and especially her customers that have been loyal to her for the last 11 years at the Peachtree City branch. Amy helps volunteer with the Rotary Community Core (RCC) once a month which is a group of special needs adults involved in doing things to better help their community. The RCC group was formed in 2015 by her father Joel Norris, a resident of Peachtree City since 1990 and an active member of the Rotary Club of Peachtree City. Amy enjoys cooking, beach vacations, traveling, decorating and crafts, thrift and antique shopping, festival events, music and while she has no professional dance training, she does enjoy dancing. ​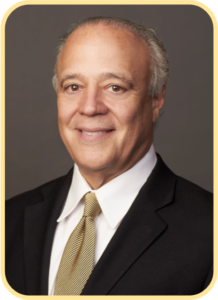 Dr. Joseph Giovinco - Pro:
Dr. Joseph Giovinco founded Ankle & Foot Centers of Georgia in 1982 in Peachtree City. Ankle & Foot Centers of Georgia has since grown to include over 25 offices and 6 surgery centers throughout the state of Georgia and is one of the largest podiatry practices in the country. In 2004, Dr. Joseph Giovinco created the non-profit The International Institute for Foot and Ankle Surgery. This non-profit foundation was created with Ankle & Foot Centers of Georgia doctors volunteering to travel to South American countries to treat medical & surgical needs of those that would otherwise not received treatment. The mission of the International Institute is not only to provide American standard medical care to those in need but also to teach the existing medical personnel the necessary care that is needed to carry on this work. The International Institute for Foot and Ankle Surgery has continued to grow and looks forward to launching its 15th trip in 2019.
 Tickets - $20 Each - $25 at the door and
Buy Tickets & Cheer them on here:
Donate any amount and help them win the Biggest Giver Award: